Scaffolding Apprenticeship Opportunity
Due to continued increasing scaffolding work we are looking to offer Scaffolders Apprenticeships to candidates interesting in joining our team in a fast developing family business. We have been successful in developing candidates with no previous experience in scaffolding through a structured Apprenticeship programme which is supported by the Government and the National Access & Scaffolding Confederation (NASC)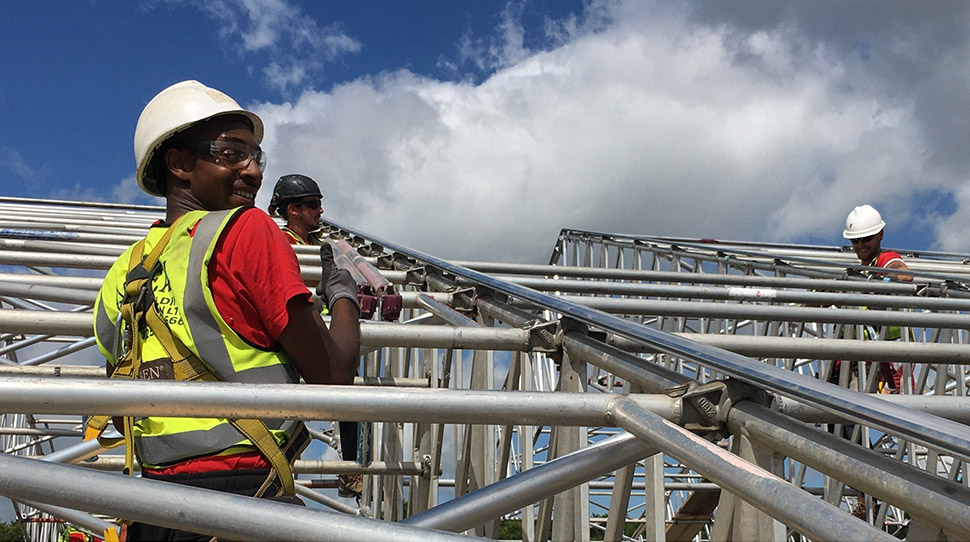 Scaffolding gives you the opportunity to:
Work as part of a close-knit team
Take on a variety of projects
Keep fit
Gain an internationally-recognised vocational qualification
Earn an attractive salary
From new entrant to fully qualified CISRS Scaffolder in just 2 years
Progress into other related sectors, Project Management, Health and Safety and Design
A safe and Regulated Trade
Thanks to industry recognised qualifications delivered by the Construction Industry Scaffolders Record Scheme (CISRS) approved training provides across the UK, coupled with best practice and safety guidance notes created and published by the NASC, scaffolding is an incredibly safe sector to work in.
Training Framework
Scaffolding offers clear and defined training programmes, which allows operatives to attain scaffolder status via an apprenticeship or commercial route. Both routes require off site formal training, on site time served experience, health and safety training and final assessment. From new entrant to full-qualified CISRS scaffolders in just 2 years.
A Foundation to Progress
Scaffolding can provide a foundation to progress into other roles as your experience grows. These include:
Computer-aided design
Scaffolding Inspection
Health and Safety specialist
Scaffolding supervisor
Estimator
Owning and managing your own scaffolding company
First 3-6 months at Ideal Scaffolding (Southern) Ltd
During your initial period with the company you can expect to spent time working in the yard in Frimley Green under full supervisor learning about Health & Safety in the work place, familiarising yourself with the various scaffolding components and getting involved in helping to refurbishing scaffolding equipment returning from jobs and prepare equipment for the next job prior to leaving the yard.
Once you have gained your CISRS Operative Training Scheme (COTS) qualification and labourers card you will join the team on site working under full supervision as a scaffolding labourer which will be part of your progressive apprenticeship program..
So if you have a head for heights and enjoy being part of a professional team working outside in all elements please contact us.