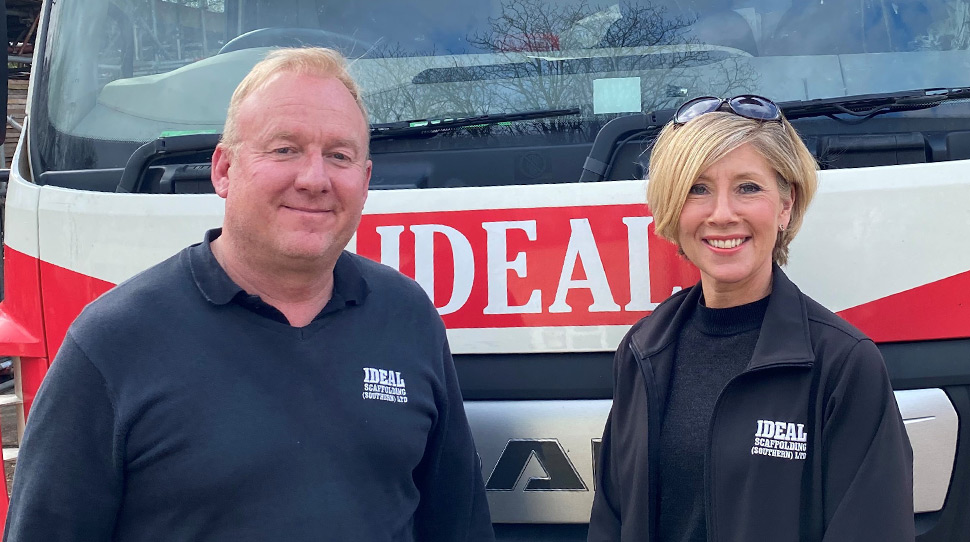 Darren and Nicola Lee set up their business in 1999 based in Surrey/Hants borders, over the years Ideal Scaffolding (Southern) Ltd has grown in size and reputation known for our high standards, reliable service and innovative access solutions.
As a company, we have always prioritised our Health & Safety standards to ensure we are going above and beyond what is asked of us. This has led us to pursue and achieve NASC Membership, SSIP accreditations and put in place a thorough review regime including internal audits, annual reviews and improvement schemes.
Our employees are a key valued part of our business. We have a keen training program to ensure their careers are constantly progressing and their skills are appreciated. Our employees also all hold valid CISRS cards, recent DBS checks and a variety of security clearances including Portsmouth Naval Base and Army Sites amongst others.
Darren and Nicola are still actively running their business with a dedicated team behind them. They are keen to see Ideal Scaffolding (Southern) Ltd continue to thrive as a growing business and are always looking for opportunities for improvement whether in our scaffolding techniques or our office approach.
Highlights & Acheivements